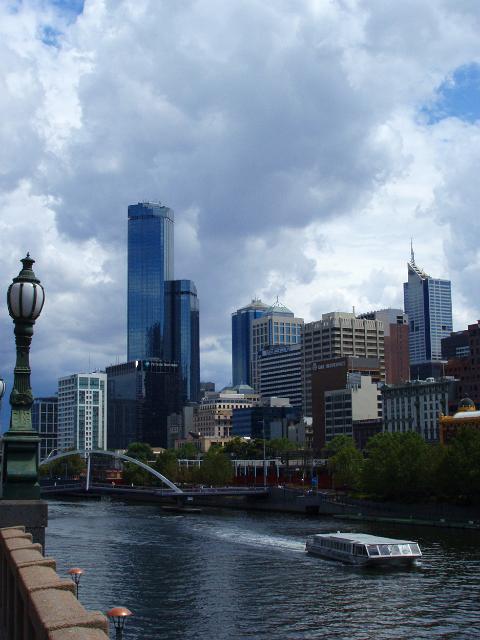 There are factors to consider when choosing office space and these factors will assist you to lease or buy a space that it suitable for your current situation but also takes into account your goals and requirements going forward. Any good business will have a business plan and this can be used to some extent to anticipate further growth and need for workspace or floorspace. Image Credit.

Here is a list of factors to consider when leasing office space:
What does your business do?
How Many staff are part of the business and what are their tasks and roles?
Do you have branding all ready to go?
What components make up your business (eg floorspace for equipment or storage Vs staff workspace)
Where are your customers, clients and / or distribution channels?
What are your future projections for the business and anticipated growth for staff, products, storage and production?
What is your start up budget or objectives to review lease rates if already leasing?
Are you already in a space but want to upsize or downsize?
Consider the condition and performance of the existing building services and amenities.
If the majority of staff  are transient and continually changing (call centre type business or private college) and you need to cater for staff/students arriving to the facility via public transport then location relative to transport services would be important.
Attracting the caliber of staff required for the business may be dependent on the quality, type and location of the office.
What Type Of Business Do You have?
Answering this question will determine to a large extent your initial requirements. If you have an online services business then you may only require a space for office staff and can project staff requirements into the future.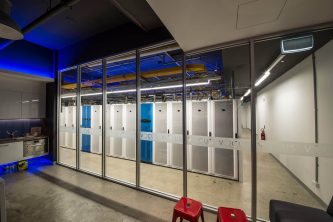 If you have a business with little or no customer and client attendance to the office then your space may be more utilitarian and the need to be located in a specific targeted area may be minimised.
If you have a business the requires you to stock product for distribution then you may need to consider warehouse space. Then you may house the product in a distribution facility which is separate to the admin office. Or, you may have an office attached to the warehouse.
If you have an industrial style business then you may need a special facility based on equipment.  A manufacturing business may also need specialist facilities.
These days there are also companies that require large facility server rooms and spaces or offices that require stringently implemented and monitored security systems within the building facility and monitoring people movement at the entering of the building through to accessing specific rooms within the leased office space.
Staff Numbers and Roles
How many staff you have is important in determining the office size. Then, understanding the culture and departments involved is needed in order to design an office suitable for everyone. Collaboration needs to be accounted for along with the interactivity between reception, meeting room needs and clients / staff.
What is your Brand Strategy?
Branding needs to reflect your business. We wrote about branding and colour in office design earlier and the importance of branding design throughout your office. IN2 Space uses your brand and colours strategically throughout your office based on a number of elements, in order to provide exceptional office design. The size of the office, shape and internal structures can influence how your company is portrayed. We take time to get to know about your business in order to design accordingly.
Storage Vs Administration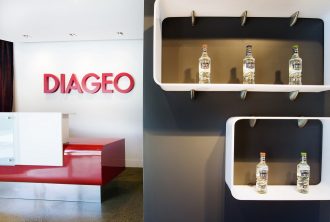 Your business type will assist you to determine the type of office or floor space you need. Consider products, marketing, storage and distribution. Then, connectivity between warehousing, administration and marketing or sales. Do you need all departments to be in the one location or is it important to have the sales and marketing team closer to clients while the warehouse is in the outer suburbs? Whether you use two office space locations will be largely determined by storage and administration requirements.
Choosing an Appropriate Location for Your Business
Whilst it is important to consider the location of  your current and potential clients, it's also important to consider a lease arrangement that works for your staff too. With busy roads and public transport, employees would prefer to either work in a location that is close to home or commute to a location that has something to offer. Big brands may attract staff who are prepared to travel but if you are just starting out, hiring the right talent and asking them to come to some remote location or somewhere a long way from home may be tricky. Choose somewhere fairly central to your clients that is within your budget and close enough to the demographic of potential employees. Keep in mind that your office fitout needs to also take into account  how you treat your employees. A company that shows consideration for staff through design shows a commitment to their well being and you will likely attract staff appropriate to your business.
Lease Space and Sub-letting
Finding the ideal size for your office can be challenging. It is possible to find a sub-lease that is attached to a larger business who still has extra room. You can negotiate with them for a smaller space with the option to take on more space if needed. This will allow for your growth if that is your plan. Or, you can consider leasing a larger space yourself and subletting the part you don't need, until you do need it. This is a great way to reduce your rental costs.
If you want to lease direct then think careful about your brand strategy and floorspace design. We can assist you with layout and fitout options so having an initial discussion prior to signing a lease can be a worthwhile exercise.
It may be that you need more than one office in various locations. Consider both options of sub-letting and direct lease. Agents will often give you a couple months free rent for signing up. Further it's a good idea to weigh up the risk Vs return and also have a contingency.
Fitout Budgeting
As with any project, it is easy to blow out a budget. It's best to speak to us first about your requirements so we can give you some guidance. We provide a full project management service so you can stay within your budget and have the project completely on time. Office design varies in cost depending on office layout, structures, size and your branding requirements and interiors. We need to talk to you about workspace layout and your business goals. Keep in mind that the initial investment can pay off as the design is as such that it takes your company into the future rather than providing a design that gets stuck in the past and becomes old and stale.
What Stage Is Your Business At?
Take a look at the various stages and determine where you are, then determine what you need based on the information to follow.
Your business is brand new and you are looking for a space
You have likely been through a branding exercise and have your business logo and marketing ready to go. You may be looking for a space that suits just a handful of staff or even just two of you to begin.
There are clear benefits to this stage but also some possible risks. Being a business owner, you are used to an element of risk but making calculated risks means a more successful way forward. The benefits in this scenario are that you can select an office that caters for your current needs in terms of floor space and you can then use your marketing and business plan to consider the space requirements going forward based on hiring staff or growing your business, especially from a wholesale or distribution perspective.
Your Business is Growing and you Need Room
There are two scenarios here, you are either in a location that already had additional space and now need your office design and structure carried through, or you are in an office that is now too small for you. In the first case,  we can establish the best way forward based on your new growth and how we design your office to account for your requirements going forward. If you are in a space that is now too small then we can assess the viability of restructuring to allow for growth or, if the best way forward is to move or find space on another level if you are in a multi-storey building. Then, looking at your lease contract and nearby space is the next best step.
As you can see, getting the correct advice is critical for your business for many reasons. Give us a call to get some input into your situation. T: +61 3 9348 1999 and let us know you were reading this article and found it helpful!